Petition to: The United Nations
Protest the United Nations' new 'gay stamps'
99,990
have signed.
Let's get to
100,000!
On February 4, the United Nations issued new LGBT stamps celebrating homosexuality and transgenderism. The six new stamps show a homosexual "coming out of the closet," same-sex couples kissing, homosexuals with a young child, a butterfly figure apparently representing transsexuals, and a multitude of various gender representations proclaiming "we are everywhere."
The U.N.'s unilateral decision to promote LGBT "sexual rights" offends the sensibilities of the majority of nations and contradicts many member states' cultures, traditions, religious beliefs, and laws. Tell the U.N. to stop pushing their sexual agenda on the world!
According to C-FAM, the New York City Gay Men's Chorus sang a showtune called "Seasons of Love" before the U.N. bureaucracy revealed the new stamps at U.N. headquarters. C-FAM reports that the event took place in the General Assembly Hall "against the backdrop of a giant painting of naked figures dancing around a fire presided over by a nude statue of the Greek God of the sea Poseidon."
The U.N.'s "Free and Equal" initiative, which sponsored the new stamps, promotes a "right" to engage in sodomy and enter into same-sex "marriage." Of course, there isn't any such "right" under international law or U.N. treaties. "Free and Equal" has never received support from a majority of United Nations member states. The controversial initiative is mostly funded by Scandinavian countries and channelled through the Secretary General's human rights agency.
A coalition of member states called the "Friends of the Family" observed that celebrating LGBT sexual rights was a "deeply controversial agenda" and asked the U.N. bureaucracy to cancel the event and decommission the stamps. The group noted that promoting this agenda is found nowhere in the U.N. mandate. The Nigerian Ambassador to the U.N. also unleashed a strong statement of displeasure, decrying the unrepresentative, agenda-driven stunt.
The United Nations is entirely financed by member states. Sign the petition to let the United Nations know that you don't want them printing homosexual stamps and undermining family values with your tax dollars!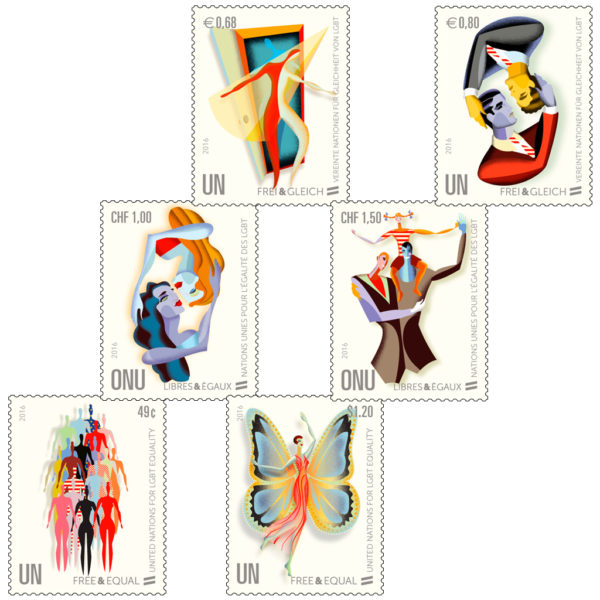 99,990
have signed.
Let's get to
100,000!
Complete your signature